Will C. Hendrix, Major USAF (Ret), "Headed West" on January 17, 2022.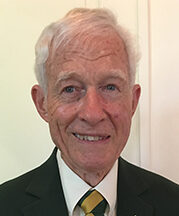 Will Clayton Hendrix Jr., age 86, of Austin, Texas passed away on Monday, January 17, 2022. Will was born July 26, 1935, in San Antonio, Texas.
Will flew the F-100 in 1961 at Luke and Nellis, and then with the 79th Tactical Fighter Squadron from 1962-1965. In 1965 he flew the Hun with the 416th Tactical Fighter Squadron and from 1965-1966 with the 613th Tactical Fighter Squadron.
In lieu of flowers, contributions in Will's memory may be made to Trails Preservation Alliance, PO Box 38093, Colorado Springs, Colorado US, https://www.coloradotpa.org/how-to-help/donations/; Daedalian Foundation, PO Box 249, JBSA-Randolph, Texas 78148, https://www.daedalians.org/ways-to-give/; and All Saints Austin, 7808 Rialto Blvd, Austin, Texas 78735, https://allsaintsaustin.org/give.
Fond memories and expressions of sympathy may be shared at www.cookwaldenforestoaks.com for the Hendrix family.
Information on services can be found at Will Hendrix Obituary – Austin, TX, we will post more details if they become available.