An article from Aerospace News: Aviation International News (ainonline.com) reports: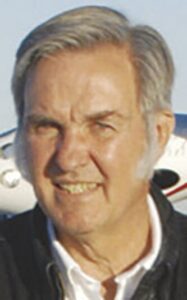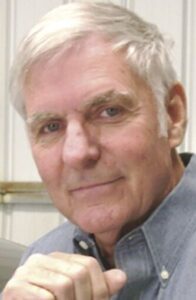 Mojave Airport Honors Rutan Name
"In honor of the contributions to aerospace by Burt and Dick Rutan, the directors of California's Mojave Air and Space Port (KMHV) have agreed to rename the facility Mojave Air and Space Port at Rutan Field." (1)
ALLISON GATLIN an Antelope Valley Press Staff Writer says — "It's official: The new moniker for the airfield in Mojave is the Mojave Air and Space Port at Rutan Field. The name change honors the two brothers, Burt and Dick Rutan, who have made historic contributions to aerospace history, working from Mojave.
The Mojave Air and Space Port Board of Directors, on Tuesday, unanimously approved a resolution officially changing the name of the airport, adding the Rutan name."  (2)
"Burt Rutan established Rutan Aircraft factory at KMHV in the mid-1970s, when it was just a small general aviation airport. They started Scaled Composites there almost a decade later, helping propel it into a noted center of aerospace innovation.
A prolific designer with no fewer than 46 aircraft to his credit, Burt Rutan has received the Collier and National Air and Space Museum trophies for his work on historic aircraft such as Voyager, which his former Air Force pilot brother Dick copiloted in the first nonstop flight around the world, and SpaceShipOne, which became the first privately funded spacecraft to enter space.
Five of his designs—the above two plus the VariEze, the Quickie, and the Virgin Atlantic GlobalFlyer, which was flown by the late adventurer Steve Fossett in the first solo nonstop circumnavigation of the Earth—are enshrined in the National Air & Space Museum in Washington, D.C.
According to the KMHV board, the Rutans' "aviation achievements have played a key role in the evolution of the aerospace industry and the success of the Mojave Air & Space Port organization."(1)
Sources: (1) Mojave Airport Honors Rutan Name | Aerospace News: Aviation International News (ainonline.com); (2) Antelope Valley Press