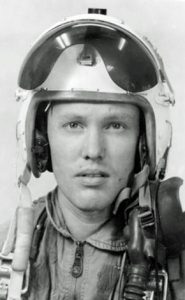 12 July 1967 Charles Larry Moore was born on April 7, 1940, and lived in Huntington, OR. He was declared "dead while missing" when his F-100D #553549 crashed after being hit by heavy 37mm AAA over SVN.
He had enlisted in the Air Force and entered via Regular Military. Charles began his tour on June 10, 1967. He had the rank of Captain and was assigned to the 531st TFS/3rd TFW/7th AF out of Bien Hoa AB, Vietnam.
Charles is honored on the Vietnam Veteran's Memorial in Washington DC. His name is inscribed at VVM Wall, Panel 23e, Line 61.