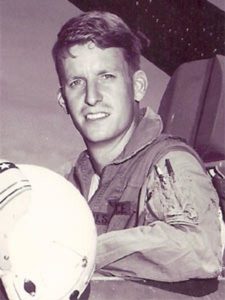 Robert Miller Scott was born on August 25, 1944, and lived in Evanston, IL. He had enlisted in the Air Force and entered via Reserve Military. Miller had been serving with the 7th Air Force, 37th Tactical Fighter Wing, 416th Tactical Fighter Squadron out of Phu Cat AB, Vietnam.
On 25 June 1968 1Lt Miller was flying F-100D #553535  and "experienced a traumatic event which resulted in loss of life…" It was recorded that he "Died through hostile action, air crash on land". The incident location was Binh Dinh province, South Vietnam."
Robert is honored on the Vietnam Veteran's Memorial in Washington DC. Name inscribed at VVM Wall, Panel 55w, Line 38.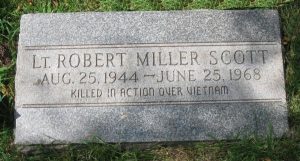 Source: https://www.honorstates.org/index.php?id=297248