8 September 1969  – 1Lt Jefferson Scott Dotson was born in Wise County, VA on August 6, 1944. Two days after his 25th birthday he was the pilot of a North American Super Sabre Fighter (F-100F) #56-3734 on a reconnaissance mission over the Ho Chi Minh Trail, Laos. His aircraft was hit by hostile fire when it was near Sepone, Savannakhet Province, Laos.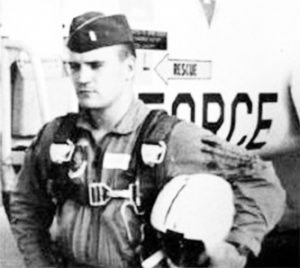 He was declared Missing in Action at the time. His remains were finally recovered on December 11, 2001, and identified on August 9, 2002.
Jefferson is honored on the Vietnam Veteran's Memorial in Washington DC. Name inscribed at VVM Wall, Panel 20w, Line 118.
He has been laid to rest at Arlington National Cemetery.
Source: Dewey's list and HonorStates.org