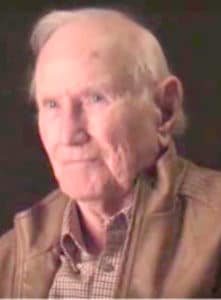 Lieutenant Colonel C. Dale Sissell (USAF-Retired) was born on October 22, 1932, in McAllen, Texas, and passed away on November 23, 2021, in Hiawassee, Georgia. As Dale was fond of saying he has "gone west, to meet the setting sun."
Dale grew up in Texas building model airplanes and dreaming of flying. After graduating from Texas A&M, he was commissioned into the United States Air Force. He then attended pilot and gunnery schools at Luke AFB in Arizona and Nellis AFB in Nevada. He began his flying career in the F-84 and F-100. During Vietnam, Dale was a flight commander and flew the single-seat F-100 Super Sabre for 268 missions. His mission was in support of ground troops. During the Tet Offensive in March 1968, he was shot down twice in just over a week and was severely injured on the second downing. Dale often told the story that as he lay in the rice paddy with the Vietcong closing in "an Army helicopter dropped from the sky like an angel and picked me up." For the rest of his life, Dale extolled the courage of those helicopter pilots.
After months in Lackland AFB hospital, Dale finally returned to flying in the F-104 Starfighter at Eglin AFB in Florida. While at Eglin he met and married Alaire and six months later they departed for several years of tours in the Philippines, Germany, and South Korea. Dale retired after 29 years in the Air Force.
In 1989, Dale and Alaire moved to Hiawassee, Georgia where he enjoyed golfing and deer hunting with his brother-in-law Fred Cone for many years. He was a member of Union Hill United Methodist Church in Hiawassee, Georgia.
Dale was awarded 2 flying crosses, 14 Air Medals, 2 Purple Hearts, 2 Vietnamese Crosses of Gallantry, a Meritorious Service Medal, and 2 Air Force Commendation Medals. He also wrote a book about his experiences in Vietnam entitled "Vietnam – A View From My Cockpit".
Dale was preceded in death by his parents Clarence and Pauline Gumm Sissell, and his brother Don Sissell, all of McAllen, Texas.
Dale is survived by his wife of forty-eight years, Alaire Cone Sissell, a son Brett (Robin Croy) Sissell and granddaughter McKenna Sissell and a grandson Cory Sanders both of Waxahachie, Texas.
Dale embodied the new Air Force motto of: "Fly, Fight, and Win". He will be interred at a later date with full military honors.
Mountain View Funeral Home of Blairsville was in charge of the arrangements. www.mountainviewfuneralhome.com