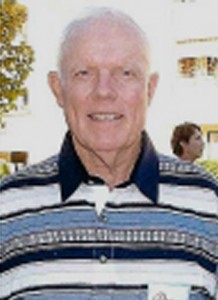 The SSS has received news that Don "Stymie" Nichols passed away on the morning of August 3, 2021, after declining health in the past year.
Don wrote numerous articles for the Intake over the years and will be missed by our journal staff and other SSS members and friends.
Nichols flew the F-100 D&F with the 506th Strategic Fighter Wing/Tactical Fighter Wing from 1956-1958.  He then flew with 458th Tactical Fighter Squadron/50th Tactical Fighter Wing out of Ramstein AB, Germany from 1958-1959. From 1959-1961 he flew the C/D/F models with 4511th Combat Crew Training Squadron out of Luke AFB, AZ.
From 1961-1964 he served with the 50th Tactical Fighter Wing out of Hahn AB, Germany flying the F-100 D and F. He retired from the USAF with the rank of LtCol.
More information about services for Don will be posted as they become available.