F-100F Wild Weasel EWO Paul R. Legan "Headed West" April 20, 2021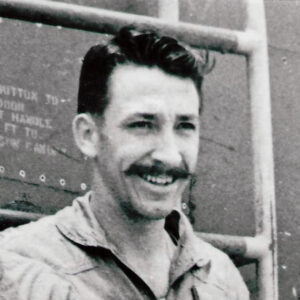 "A "Final-Salute" to Paul R. Legan, a Vietnam Veteran and classmate.  We, of Aviation Cadet class of 1960, especially those who knew him personally, are sad to see him leave us.  Paul served 8‑years active duty in his Air Force career.  He was a B‑52H Electronics Warfare Officer and then flew the F‑100F (Wild Weasels) in Vietnam.
After leaving active duty, Paul worked in the electronics industry for several years while attaining a master's degree in social work and counseling.  After earning his master's degree, he worked for the county of Riverside in California as a social worker in child protective services until retirement." – Sent by Steve Reale, Aviation Cadet Class 60-20N
Paul's official obituary was sent by his wife Mary Ann…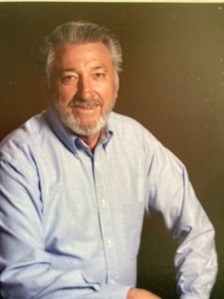 December 21, 1938 – April 20, 2021, Paul Raymond Legan, a beloved man of God, was born on December 21, 1938, "and went home to be with our Lord and Savior at the age of 82. He passed away peacefully with family by his side.
Paul was born in Phillipsburg, Missouri in 1938 to Bernice and Walker Legan. He was preceded in death by his parents and three siblings, Jesse, Clara, and James. He leaves behind his wife, MaryAnn, daughters Mary and Paula of Northern California, and Alice of Scotland, UK; a stepson, Bradley Bridges and stepdaughter, Amy Alexander; grandchildren, Matthew, Daisy, Taylor, and Carter, as well as three brothers, Ralph, Darrel, and Harold and two sisters, Wilma and Carol and spouses. Paul grew up on a farm in Southern Missouri and never forgot his humble Missouri roots. He graduated from Conway High School in 1956 and attended School of The Ozarks Jr. College in Branson, Mo. In 1959, he joined the Air Force and served proudly for eight years.
He was an Electronics Warfare Officer with the Wild Weasels during the Vietnam War. He came to Riverside in 1985 to attend California Baptist University where he received a BS degree and in 1993 a Masters Degree in Counseling Psychology. Paul devoted his life to helping children as he worked in group homes, volunteered with Team Focus to help boys without fathers in the home, and worked for Riverside County Child Protective Services helping foster children and foster parents. Paul was an active member of The Grove Community Church where he taught Sunday school and enjoyed Men's Bible Study. He will be deeply missed by his family and friends.
"For I know the plans I have for you," declares the 
Lord
, "plans to prosper you and not to harm you, plans to give you hope and a future." Psalm 71 — Jeremiah 29:11
Published in The Press-Enterprise on May 15, 2021.