Joseph "Jay" Kowalski (Capt USAF) "Headed West" on May 19, 2021.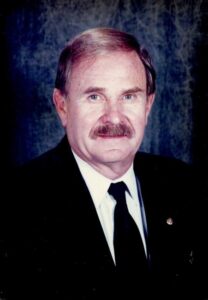 Joseph (Jay) Kowalski, 81, of Sparta, NJ, went to be with the Lord on May 19, 2021, surrounded by his family. Jay was born in Johnsonburg, PA to Stanley and Josephine Kowalski on March 30th, 1940. He was the third of five children.
He graduated from Johnsonburg High School in 1958 and Rutgers University in 1962. While at Rutgers University during his senior year, Jay was the starting linebacker for Rutgers' first undefeated football season in 1961. He received national recognition as the recipient of the Swede Nelson Award for Sportsmanship.
Upon graduation, Jay was commissioned into the United States Air Force where he rose to the rank of Captain. He flew the F-100 and served two tours in Vietnam where he was awarded the Distinguished Flying Cross, the Bronze Star for meritorious service, and nine Air Force Air Medals.
He left the Air Force and moved his family to Sparta in 1968. He traveled the world during his 32-year career with American Airlines. Jay had the unique opportunity to fly his final trip from Madrid to Miami with 2 of his sons as his co-pilots.
He enjoyed skiing, golfing, reading, sailing, cooking, and time with his grandchildren. He was active with coaching his son's sports, and as a ski instructor at Vernon Valley / Great Gorge. He was a member of the American Legion, VFW, The Lake Mohawk Golf Club, and the Sparta Presbyterian Church.
He is survived by his loving wife, Cynthia (Fleming) of 58 years and three sons: Eric and his wife Julie, of Sparta NJ; Gary and his wife Amy, of Jupiter FL; Kevin and his wife Chitra, of Sparta NJ; proud grandfather of Lauren, Kimberly, Amanda, Andrew, Emily, Colin, Uma, and Finn; Brother Stan Kowalski from Indiana; and sister Patsy from Colorado. He was pre-deceased by brothers Edward and Michael.
A funeral service was held at Sparta Presbyterian Church on Saturday, May 22nd, and interment followed at Sparta Cemetery.
To see his tribute movie go to Jay Kowalski Obituary – Sparta, NJ (dignitymemorial.com)
In lieu of flowers, a donation can be made to the American Heart Association, http://heart.org/donate; and The Wounded Warrior Project. (http://support.woundedwarriorproject.org/donate)
Source: Jay Kowalski Obituary – Sparta, NJ (dignitymemorial.com)