[vc_row css_animation="" row_type="row" use_row_as_full_screen_section="no" type="full_width" angled_section="no" text_align="left" background_image_as_pattern="without_pattern"][vc_column][vc_column_text]SSS Member Col Ted Dowd Headed West, November 2, 2019
Ted's wife Carol wrote to let us know that after battling Alzheimer's for 10 years, Ted passed away peacefully at age 83, surrounded by his loving family. Ted valued his SSS friendships and liked looking at the photos in The Intake. Carol read the stories to him.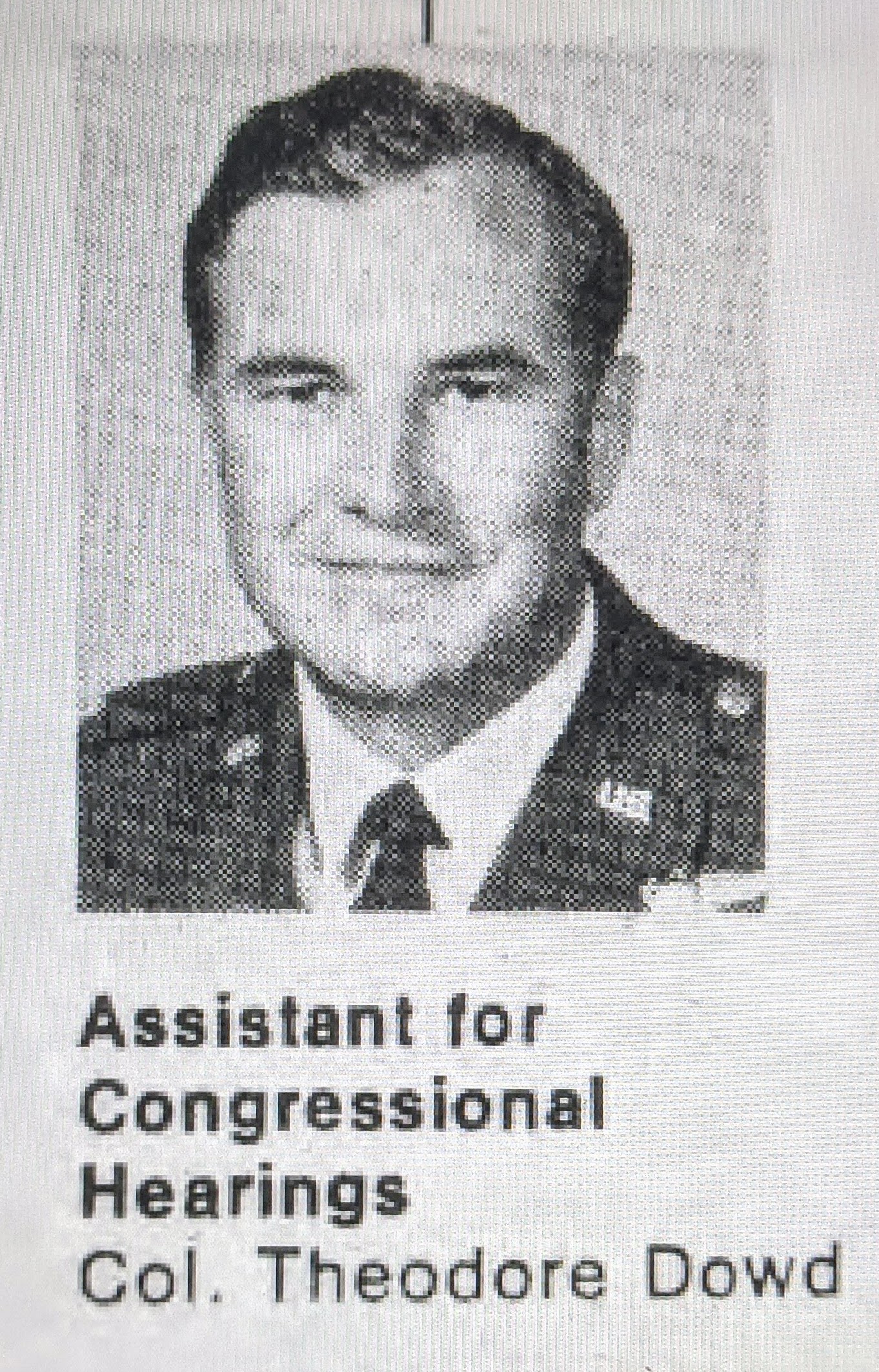 Those who knew Ted understood his unlimited energy, enthusiasm and love of flying fighters, and that he was always on the fast track.  His was one of the first Pilots when his T-28 was was hit by ground fire and recovered by a Marine helicopter.  On his second tour was flying the F-4E at Korat flying night missions directing Strikes. He was awarded two Silver Stars for heroism and two Legion of Merit awards. All of his promotions after Captain were "below-the zone".  He remained on the fast track as a very young Fighter Squadron Commander at Ramstein AB, Germany, and at Soesterberg AB in Holland in F-4E's. Afterward, he was given a key Pentagon assignment at the request of Air Force Chief, General David C. Jones.
Ted loved fast sports cars. Once while driving his bright red Ferrari in Florida he was outed by an impressionable granddaughter who broadcasted that Grandpa was going over 100 on the Tampa Bay bridge. He loved sports flying too, but almost lost his life landing in a Florida swamp in an experimental light airplane.
Ted understood the financial sector well, and equipped with a Ph.D. in economics, from George Washington University he invested smartly and his family benefited from his good economic energy.
Carol has informed us that a Celebration of Life will be held next Summer according to Ted's wishes and that his ashes will be spread near his beloved childhood home on Southold Bay.
For once you have tasted flight you will walk the Earth with your eyes turned skywards, for there you have been and there you will long to return. – Leonardo DaVinci[/vc_column_text][/vc_column][/vc_row]