Dick Meyer, a steadfast and loving partner and father of three, went to be with Jesus on May 28, 2023.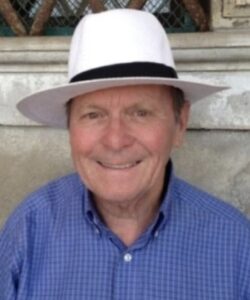 After a few years of walking the difficult road of dementia, he is filled with joy to be in the presence of his Heavenly Father, experiencing Him fully and having been fully restored.
Dick was born in Centralia, Illinois to Grace and Augustus Meyer. He was destined to be a pilot as his passion for flying led him to obtain his pilot's license when he was just 16 years old. He attended The Citadel in Charleston, S.C. from 1951-1955 where he met and married the love of his life, JoAnn Stewart.
He was immediately commissioned into the USAF in 1955. JoAnn and Dick lived throughout the United States, Europe & the Middle East during his 30 year career.
Dick was a command pilot with more than 4000 hours flying time and 100 combat missions in Vietnam. Some of his military decorations and awards include the Legion of Merit, Bronze Star, Meritorious Service Medal, Air Medal and the Air Force Commendations Medal. After 30 years, Dick retired in Austin,Texas as Brigadier General & Vice Commander of 12th Air Force.
He belonged to the American Legion, the Daedalion (retired military pilots) and the retired General officers organization. He was a member of the Manchaca United Methodist Church.
In retirement, Dick loved playing golf, fishing, playing cards, building computers and traveling with his family.
He is survived by his wife of 68 years, JoAnn, daughter Cheryl Piland (Jim) of Arlington Texas, daughter Linda Henson (Brent) of Austin Texas and son Richard (Diane) of Yorktown Virginia, 8 grandchildren, 2 great grandchildren, and his sister Evelyn Crowder of Phoenix Arizona.
His celebration of Life [was held]  on July 29th in Austin, TX.
Source: https://www.tributearchive.com/obituaries/28220652/richard-leo-meyer/wall