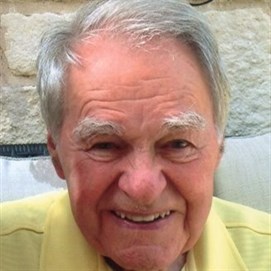 SSS Member Lt. Col. Sam R. Winborn, Jr. USAF Ret of Allen, Texas headed west October 24, 2017, at the age of 82.
Sam is survived by his wife, Tonai; daughters, Jennifer Gwydir and husband, Ernst, Karen Sinor, and Samatha Myers and husband, Ryan; grandchildren, Robert Gwydir, Sam Gwydir, John Alan Sinor, Kathleen Sinor, Madeline Myers, and Lilah Myers; and brother, Thomas Adron Winborn.
He was preceded in death by his parents, Sam and Beulah Winborn, brother, James Elton Winborn, and son-in-law, Charles Sinor.
Sam Winborn, Jr. flew 255 combat missions over Vietnam with the 510th Tactical Fighter Squadron/3rd Tactical Fighter Wing at Bien Hoa Air Base.
A memorial service was held November 25, 2017 at Christ Church, 4550 Legacy Drive, Plano, Texas 75024.
.