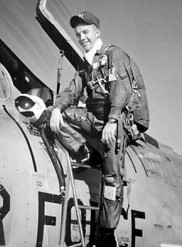 Col. Samuel E. Armistead, Jr., USAF, (Ret.), (85 yrs of age) passed away on Feb. 9, 2023. Gene was predeceased by his parents, Samuel E. and Bunah Mae, his brother, Joseph W., his wife,  Anne, and his daughter, Elizabeth. He is survived by his wife, Linda, his sister, Elizabeth M. Armistead,, his daughter, Eleanor (Bill) Batson, his grandson Sam (Matti) Batson, grandson Jack Batson, great-granddaughter, Faye Elizabeth LeBlanc, step-daughters Tosha (Greg) Banta, Tanya (David) Gault, and step-grandchildren, Lane Banta,  Raynor Gault, and Rials Gault.
After he graduated from Montgomery County High School in Ramer and from Auburn University, Gene went on to fulfill his  dream of flying fighter jet planes for the United States Air Force.  He served stateside and internationally, notably during the Vietnam War.  After retiring from the USAF, Gene worked for Auburn University at Montgomery and the Montgomery Water Works.
Gene most loved and valued his faith, his family, and his country.  He is sorely missed.
His memorial celebration was held on February 17, 2023.  In lieu of flowers, the family requests donations be made to the Music Fund of the Ramer Methodist Church, the Salvation Army, or the charity of your choice.
Source: https://www.southernmemorialfuneral.com/obituary/samuel-armistead-jr