Sergi L. Demchuk, Col USAF (Ret) "Headed West" on January 4, 2022.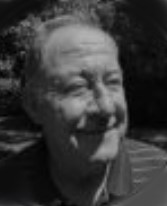 Sergi's friend, Jim Metcalf, Capt. USNR (Ret) sent us the following: "We all lost a great fighter pilot, a great father to his family & husband to his wife Maggie who preceded him in death, a great friend & a great Christian. As a fellow Hun pilot, you may have known him or at least of him. He flew the same F-100 CAS missions you did in Vietnam out of the same base but I believe at different times. I will keep you posted on services. I am sure he will be cremated & placed in the St. Aidan's [Episcopal] Church alongside his beloved Maggie."
Sergi got his wings in 1958 and was one of a small group of pilots to go directly to the F-100. He flew the F-100 for the next eleven years. From 1959-1961 he was with the 510th Tactical Fighter Squadron/405th Tactical Fighter Wing, Clark AB, Philippines, then from 1961-1965 with the 355th Tactical Fighter Squadron/354th Tactical Fighter Wing, out of Myrtle Beach AFB, SC.
In 1966 he flew the Hun with the 531st Tactical Fighter Squadron/3rd Tactical Fighter Wing out of Bien Hoa AB, Vietnam, and from 1967-1968 55th Tactical Fighter Squadron/20th Tactical Fighter Wing, out of RAF Wethersfield, England.
Information regarding services for Col. Demchuk will be posted as more information becomes available.
To read more of Sergi's fighter-pilot history, please see his bio at Demchuk, Sergi L. – Super Sabre Society.