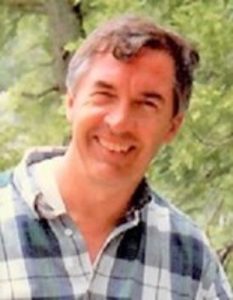 SSS Member James F. Robertson, 78, of Wooster, OH, passed away on Saturday, January 23, 2021, at Wooster Community Hospital.
He was born July 17, 1942, in Manhattan, Kansas the son of James E. and Marguerite Huggins Robertson. He married Joan Kleiber on August 14, 1965.
Life with James Robertson was always full of surprises, whether it was showing up unexpectedly, presenting someone with a gift, arranging a surprise party, or even taking someone on an unexpected vacation.
He made friends easily and touched hundreds of lives through his career in education. He cared deeply for others and left behind a community of people whose lives might have been very different without his influence.
Although born in Kansas, Jim grew up in and around Wooster, married a Wooster College graduate, Joan Kleiber, and after his active full-time military service, returned to Wooster where he served the community as a teacher, principal, and school psychologist. He was a strong supporter of the Wooster Free Clinic, founded by his step-mother Viola Startzman Robertson, and recently he was one of the five founders of the Boys and Girls Club of Wooster. Never wanting to be idle, at age 78 he was still working part-time as a school psychologist for the Hillsdale Schools.
His expectations were high – for others and himself. During his life's pursuits, whether they were running track at Wooster High School, flying a plane, disciplining school children, navigating a car on the left side of a New Zealand Road, teaching 6th grade, or performing his duties as a school psychologist, he approached life with zest and caring. His love of life was no more apparent than when he instilled awe, laughter, and a healthy dose of fear in the children who were listening to his fireside ghost stories.
He was also a risk-taker who was never afraid to try something new, from traveling the world to flying fighter jets for the Air Force and Ohio Air National Guard. When the movie Top Gun was released, he said "Tom Cruise wishes he were me." These are the moments that you knew Jim had a need for adventure but also the fighter pilot's ego to go with it. Fortunately, his family helped him mostly stay grounded – with the exception of when, in semi-retirement, he decided to build an airplane in his garage. That led to the end of his flying days in an emergency landing just shy of the runway.
He left behind his wife of 55 years, Joan Kleiber Robertson, and two very cherished daughters, Christine Robertson (Fredericksburg, VA) and Amy Robertson (Bothell, WA). Other relatives include a son-in-law Paul Doak and a grandson, Benet Robertson-Doak (both of Bothell, WA); two brothers, David Robertson (Naples, FL) and Martin Scott Robertson (Columbus, OH); and five cherished nieces and nephews. Preceding him in death was his twin brother, Dean Robertson.
He left this world without warning but he left it a better place, just a little bit at a time. May he rest in peace after a life well lived and concluded too soon. So we say goodbye to this man using his own words from a card he once signed as "The one, the only, your friend and mine, the greatest, James Robertson"
There will be no calling hours. Private family services will be live-streamed on the McIntire, Bradham & Sleek Funeral Home Facebook page on Friday, January 29, 2021, at 1:00 p.m. Inurnment of cremains will follow at Sherwood Memorial Gardens. (1)
https://www.facebook.com/McIntireBradhamSleek/videos/684344915578007
Source: (1) https://www.the-daily-record.com/obituaries/p0071197