25 September 1968 – Norman Macleod Paulsen was born on October 6, 1945, in Elmsford, NY.  His mother said, "Ever since he was a little boy, he dreamed of flying." He had enlisted in the Air Force and began his tour on August 3, 1968. He had the rank of First Lieutenant. On a mission over Phu Yen province, Paulsen's F-100 was hit and crashed.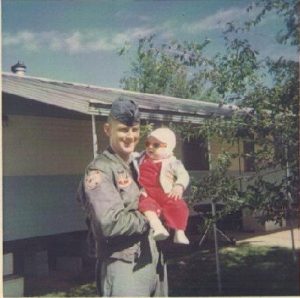 At the base where Norman had been stationed a priest built a small church. "It was a small building and the men would go and work on this church after working all day. The priest used the details in the Bible to make bricks, meaning the amount of straw and mud needed. The church was built and Norman Paulsen's memorial service was held there." (1) He is buried at Valhalla Gardens of Memory, Belleville, St Clair County, IL.
Norman is honored on the Vietnam Veteran's Memorial in Washington DC. Name inscribed at VVM Wall, Panel 42w, Line 13.
(1) From Wall of Faces by Cheryl Albert, daughter of Major Robert Garrett USAF who served with Norman.